We offer lawn and landscaping services in Edgewater, NJ.
We strengthen lawns, beautify landscapes, improve urban landscapes, maintain irrigation systems, and install hardscapes.
Located along the Hudson River, the borough of Edgewater, NJ, offers an exceptional view of the New York City skyline! When in Edgewater, a great way to start your day is to get breakfast at Brownstone Pancake Factory, which offers many unique pancake options. You can then spend the day strolling along with riverfront and visiting places like Veterans Field Park and the Edgewater Ferry Landing. At night, you can check out top-notch restaurants, such as Haven Riverfront Restaurant and Bar or Fleming's Prime Steakhouse & Bar.
Here at Ascape Landscape, we offer a wide range of lawn and landscaping services to commercial properties, HOAs, and municipalities in Edgewater, NJ. We also offer irrigation and landscape lighting services to residential properties here. From strengthening your lawn and beautifying your landscape to maintaining your irrigation system and installing stellar hardscapes, we're the team to call. We also help improve urban landscapes through the installation of green roofs, Silva Cells, and CU-Soil!
---
Our lawn care and maintenance services keep your grass strong and lush.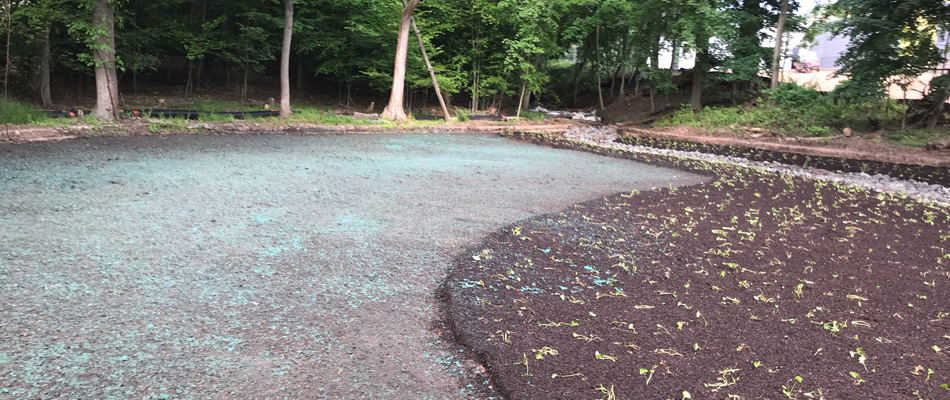 If you want the grass to be greener on your side, our lawn care experts can make it happen. We offer reliable lawn care and maintenance services to help ensure your grass is strong and lush throughout the year. Vibrant, manicured grass can make your commercial property or HOA in Edgewater, NJ, more attractive, and you can rely on us to get your lawn in its best shape!
---
Enjoy a beautiful, well-maintained landscape with our landscaping services.
Our team has been creating beautiful landscapes since 1984. When you work with our experts, we will leverage our experience to help you transform your landscape in Edgewater, NJ. You can also rely on our crew to handle landscape maintenance services like trimming and pruning, landscape bed weed control, and mulch installation so you can enjoy a pristine, manicured yard. Our landscaping services are listed below.
---
Add Stylish & Functional Hardscapes to Your Property With Our Hardscape Installation Services
Hardscapes do a great job of taking your outdoor living space from plain to extraordinary. Here at Ascape Landscape, we can install stylish and functional hardscapes that make your outdoor living space in Edgewater, NJ, more comfortable. Below are the hardscapes we can install when you take advantage of our hardscape installation services:
---
Our Irrigation Services Include Installation, Repairs, Maintenance, Startups & Winterization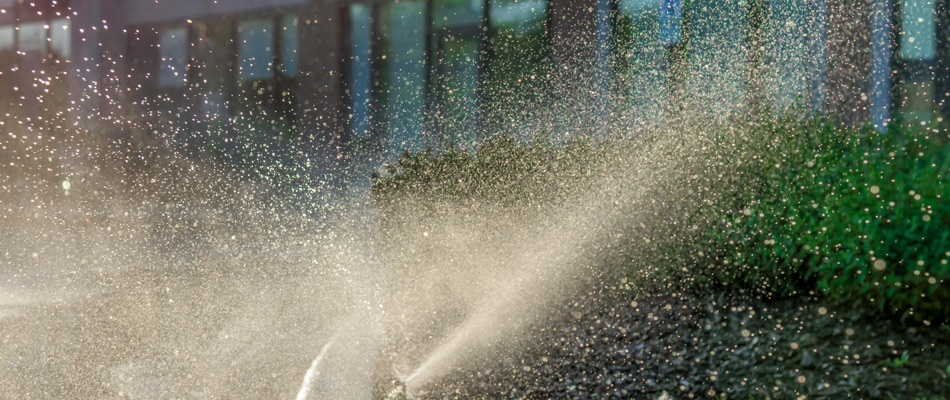 If you don't have an irrigation system yet and want to optimize the watering process for your grass and plants, we can install a drip or sprinkler irrigation system on your property. We're also skilled at doing repairs to ensure your irrigation system in Edgewater, NJ, is working efficiently. In the winter, we'll protect your system from the frigid weather by winterizing your irrigation system. Our team can also get your irrigation system back online in the spring through our irrigation startup service.
We offer a drainage and grading service designed to address any issues you have with water pooling on your property.
---
We create green roofs and install CU-Soil and Silva Cells.
If you want to enhance your building's aesthetics while improving your air quality, our green roofs are perfect for you. Our team also supplies and installs Silva Cells that municipalities in Edgewater, NJ, can utilize to support the growth of urban trees while providing stormwater management. We can also install CU-Soil, which allows street trees to develop a robust root system while providing stable support for pavement and sidewalks.
---
Call us today to sign up for our lawn and landscaping services.
Our team is committed to helping clients in Edgewater, NJ, take their properties to the next level. For commercial properties, HOAs, and municipalities in Edgewater, our team at Ascape Landscape can elevate your property and community with our lawn care and maintenance, landscaping, landscape construction, and irrigation services. Additionally, you can take advantage of our green roof, Silva Cell, and CU-Soil installation services.
We also extend our expertise to homeowners in Edgewater with our irrigation and landscape lighting services, thanks to our professional team at Ascape Landscape & Aquascape Irrigation! Give us a call today at (845) 353-6500 to sign up for any of our services.